Challenge
Although a leader in providing efficient and innovative transportation and supply chain strategies for the world's leading shippers, Breakthrough needed to generate awareness of its product offerings, improve how it communicated its solutions and services, and create a full-funnel nurture track to convert leads.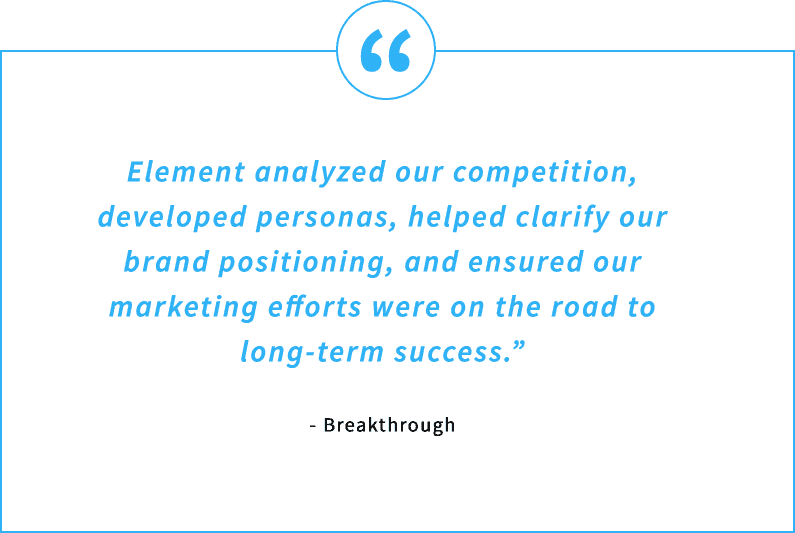 Our Integrated Approach
Element positioned Breakthrough as a disruptive innovator in an industry desperate for change. We created an eye-grabbing video and powerful infographics explaining Breakthrough's superior solutions and the steps viewers can take to realize savings. Then, we identified website leads using reverse IP monitoring and generated relevant content to improve organic search rankings.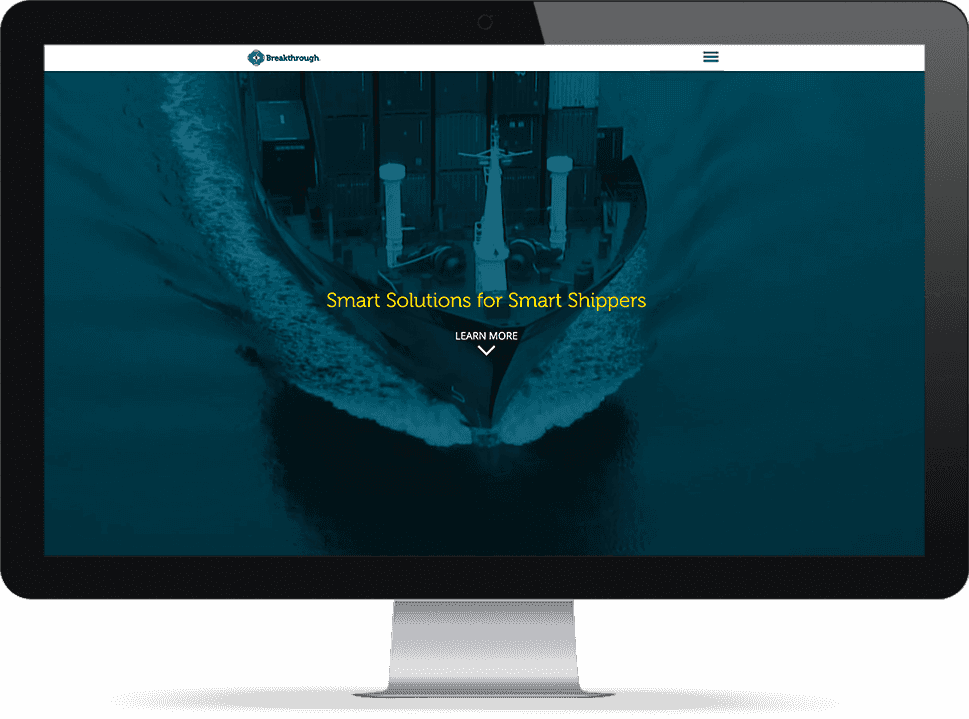 Results
220% increase in organic search traffic growth
32 non-branded keyword rankings on first page of Google
317% increase in page views
36,000+ new website visitors
100+ content downloads/month